---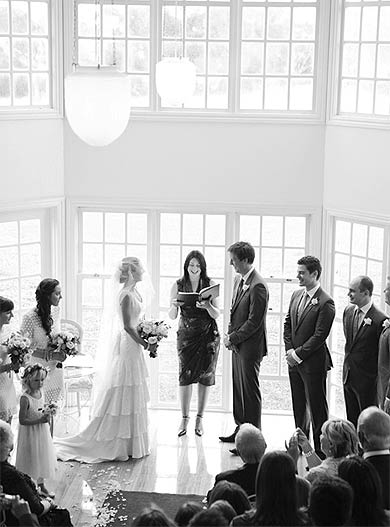 SIMONE CRESP
REGISTERED MARRIAGE CELEBRANT
---
Hi, my name is Simone, and I've been a professional Registered Marriage Celebrant for many years. Creating and performing ceremonies – wedding, renewals, commitments or otherwise – is an honour and privilege, and I'm delighted to have had the opportunity to perform ceremonies across Australia.
---
I believe your ceremony should be a reflection of you, as a couple, and so I strive to provide you with a ceremony which reflects that. You want traditional? I'll do traditional. You want it to be modern, short, cheesy, you name it, I'll do it.
---
DON'T JUST GET MARRIED, GET HITCHED!
Hi Simone! Just wanted to send you a huge thank you for marrying us! Not sure what the right word is but you performed/delivered the ceremony in a really friendly, happy and relaxed way which was perfect for us. Thanks for all your help in preparing it, and dealing with our last-minute changes. We had a great day/night and every time I think of it I get a lovely buzz!

Hi Simone, Dave and I just wanted to thank you for being a part of our wedding day. We honestly don't think we could've picked a better person to have made our ceremony as personal and as beautiful as it was. You were absolutely amazing throughout the whole process and on the day, and your smiling face when I walked into Fenix was exactly what I needed to see. Thank you for talking to Dave before the ceremony, and keeping him as cool, calm and collected as he was. I don't think we ever mentioned this, but you were the only celebrant we ever met with or spoke to. We knew as soon as we met you, that you were the perfect fit for us. If any of our friends ever should need a celebrant, we will gladly and highly recommend you to them all. Much love, thanks and happiness to you and your family.

Simone, Amy and I wanted to send you a note to say thank you for everything on Saturday. We absolutely loved our ceremony and we have had no end of compliments from guests. Your words were beautiful and you read them in a genuine but light-hearted manner, exactly what Amy and I had hoped for. On a personal note, thank you for helping me stay (relatively) calm in the moments proceeding the start of the ceremony! You set the tone perfectly for our wedding and the success of the night has a lot to do with the success of the ceremony. It was one of the most special moments of our lives and we have you to thank for that! If we ever decide to renew our vows one day, we will certainly be giving you a call. Thank you so much and all the very best!

Hi Simone, Thank you so much for a beautiful wedding ceremony on Saturday. Your insight, calm nature and advice were all greatly appreciated. We had a wonderful day, were so lucky with the weather and couldn't have asked for more!

Hi Simone, Julie and I would just like to say thank you very much for helping us make our special day so very special. Even with the heat and the children doing their best to get involved (which also made our day) we had an amazing and very memorable ceremony. You were amazing and we greatly appreciate all the work you put in. You're awesome!

Hi Simone, Thank you so much for yesterday, it was a beautiful ceremony, Celeste and I both confided in each other yesterday evening that we struggled to hold back tears of joy. I am so glad the events transpired such that you became our celebrant.

Dear Simone, Just wanted to say another huge thank you for yesterday. You gave us such a lovely ceremony, and we received so many compliments afterwards which were really earned by you. Everything ran so smoothly, and we didn't have any stressful moments or situations so we could just enjoy the moment and the celebration. We will be forever grateful!